Explore Jammu Province
---
See Jammu Pilgrimages

Explore Jammu Province
---
Poonch District
---
Poonch at a Glance
"Kashmir-e-Sageer (Mini Kashmir) "
Poonch has had known history since epic age. The natives believe that Lord Rama and the Pandavas had visited this area. According to a popular legend, Poonch got its name from Maharishi Pulastya, grandfather of Ravana. It is said that in ancient times Pulastya worshipped here for a long time. After him the area came to be known as Pulast Nagar, which, with the passage of time, got distorted from Pulast to Printus, Printus to Prooms and then ultimately to the present name of Poonch. In Kashmiri language Poonch is still known as proons.
According to Rajatarangini, Raja Trilochan Pal of Poonch gave a tough fight to Mahmood Ghaznavi who invaded this area in 1020 A.D. The Dogra dynasty ruled Poonch State from 1850 to 1947 till the traumatic events of partition of the country.
Poonch district is one of the small 22 districts of Jammu and Kashmir state. It falls between 33°-35°, to 34°-01°, north latitude and 73°-58° to 74°-35°, east longitude. Poonch is flanked by the district of Baramulla and Palwama of Kashmir valley in the north-east, illegally occupied areas of the state by Pakistan in the north-West and by the Rajouri in the South.
Poonch has witnessed many historical eras . Around 326 BC when Alexander the great invanded the lower Jhelum belt to fight with Porus, this region was known as Dravabhisar. In the 6th Century AD, the famous Chinese traveller Huien T Sang passed through this area. According to his observation, this region was known as part of Kashmir also known as Mini Kashmir. Around 850 AD Poonch became a Sovereign state ruled by Raja Nar, who was basically a horse trader.
In 1596, The Mughal Emperor Jahangir made Raja Siral-ud-Din Rathore, The descendant of Rao Jodha and Rao Suraj Singh, the new ruler of Poonch. Siraj-ud-Din and his descendant Raja Shahbaz Khan Rathore, Raja Abdul Razak Rathore, Raja Rustam Rathore and Raja Bahadur Rathore ruled this area up to 1798 AD. From 1819 A.D- 1850 A.D Poonch remained a part of Khalsa Darbar, and it remained under the occupation of the Sikh Empire untl 1850. In 1850 A.D Dogra Raja Moti Singh laid foundation of Dogra Raj in Poonch. Moti Singh who served as the Prime Minister to Sikh Emperor Ranjit Singh was gifted Poonch as Jagir by the Sikh Emperor.Poonch remained a Jangir which had its own jagirdar under the Maharaja of Jammu and Kashmir from 1850 until the 1940s.
Poonch is known as Kashmir-e-Sageer (Mini Kashmir) due to its similarity in respect of natural beauty, climatic conditions and geographical aspects with kashmir.
It is located on the southern slope, Valley and Glens of the Pir Panchal range which divides Kashmir Valley from Jammu Province in the southern and south-western side.
If the world famous resorts like Gulmarg, Yousmarg, Aharbal Fall are located on the northern slope of Peer Panchal, then the most beautiful natural spots like Sawajian, Loran, Valley of Seven Lakes, Snow Caped Peaks, Meadows, Dhoks with colorful Tribal life are situated in the southern slopes of Poonch. These places are connected with each other through important passes like Noor Pur Pass, Jamia Pass, Choti Gali Pass and Pir Gali Pass. There is a tremendous scope of Adventure Tourism in District Poonch and it is expected that Poonch District shall become the Paradise for the Trekkers, Hikers and Expeditions in future.
More Information
| | |
| --- | --- |
| Altitude | 981 Mtrs. |
| Temperature | |
| Summer | 37.0°C |
| Winter | 7.0°C |
| Best Season | October to April |
| Clothing | Summer: Light Cottons. Winter: Heavy/Medium wollens |
Getting There
---
How to reach Poonch City
NH 144A:-
one can reach the city by the National Highway NH 144A which connect Jammu with Poonch thorough Rajouri.
Mughal Road:-
Mughal road connects Kashmir valley which passes from Buliaz in Poonch to Shopian in Kashmir.
Where to Stay
A number of hotels/lodges, Paying Guest Houses are available in Rajouri suiting every pocket.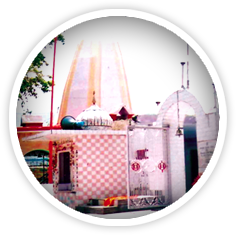 Dashnami Akhara Temple
It had remained centre of power when Poonch was principality of local Dogra Rajas between 1852-1947 AD. As per the past tradition the new Rajas of Poonch would be coroneted in Dashnami Akhara temple and then they were taken in procession to Poonch Fort for taking oath as Raja of Poonch. The Mahant of Akhara was known as Raj Guru. As per legend the temple was got constructed by a Muslim Raja Rustam Khan Rathore of Poonch between 1760 to 1787 AD. In the 19th century the Dogra Raja of Poonch had started the pilgrimage of Chari Mubarak from Poonch to Sh. Buddha Amarnath Temple Mandi.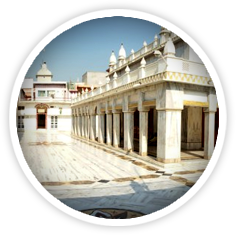 Dera Nangali Sahib Poonch
Dera means permanent seat of Sikh Religion. It has been built in the cradle of a wooded hill on the left bank of Drungli nallaha, 4 Km from Poonch City. It was established in 1803 AD by Thakur Sant Bhai Mela Singh who halted here to spread the message of Sikhism in the area. It is said that in 1819 AD Maharaja Ranjeet Singh certainly visited the Gurudwara and granted a large chunk of agriculture estate while he conquered Kashmir and in 1837 AD Maharaja Ghulab Singh also visited on this spot and offered a jagir to this Gurudwara.
Sh. Buddha Amar Nath Temple
It is 25 Kms from Poonch and situated on the bank of Pulsta nandi stream at Mandi Tehsil in Poonch. The word, "Buddha" means old man. This is very ancient Shiva Temple having the lingam made up of white stone. It is most Popular pilgrim destination of Shiva devotees next to Holy Cave of Amarnath in Kashmir Valley .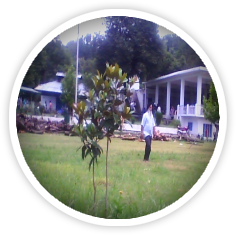 Gurudwara Dheri Sahib near chaKan-Da-Bagh
Dheri Mean Small temple. This Sikh shrine was established by Sant Bhai Bhadur Singh Ji, the nephew of Sant Bhai Rocha Singh Ji of Gurudwara Dera Sahib Rawlakote. Gurudwara Dheri Sahib is about 8 kms away from Poonch town, on the western side of Poonch in the village khari Dharamsal near the LOC on Poonch Rawlakote road near Trade Centre Chanka-Da-Bagh. The original name of this Hindu dominated village was Khari. In 18th century AD, Sant Bhai Rocha Singh Ji deputed his nephew Sant Bhai Bhadur Singh Ji to this village for spread of Sikhism. Now a big Gurudwara building has been constructed by the co-operation of the sangat and one month Samagam is held here every year in the month of June.
Ram Kund Temple
(Kund means Pond of water)it is about 68 Kms from Poonch and 11 Km from Mendhar. According to legend, Shri Ram who halted with his family at Ram Kund during their exile while en-route to Kashmir personally got this temple and three natural water springs constructed i.e Ram Kund, Laxman Kund & Sita Kund for bathing. The king Lalitaditya of Kashmir got it renovated in the 7th century AD. A grand Fair is held in the month of April (Chaitra) Chaitra-choudhi where thousands of devotees offer prayers after bath in these Kunds.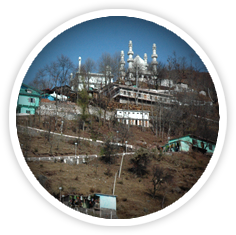 Ziarat Sain Miran
It is the most popular and frequented Muslim shrine, located in the village Guntrian, on the LOC, at a distance of about 15 Kms from Poonch. This is Ziarat of a Great Spiritual Saint Sain Miran Sahib who originally belonged to a village Rankri in POK. After the Turmoil of 1947, Sain Sahib had migrated to village Guntrian in 1954. A grand Urs Sharief of Sain Miran Sahib is celebrated on 26th of August every year where thousands of pilgrims from all over the state and abroad assemble to pay the obeisance.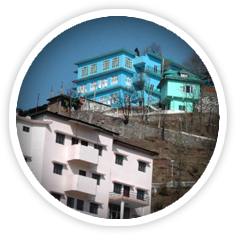 Ziarat Pir Chottay Shah
It is about 50 kilometers away from Poonch Town and 4kms from Mendhar town located at Sakhi Maidan in the western side of Mendhar Town, near the ruins of old Monument of Pandava's Mahal. This is very important religious destination in Poonch District. Hundreds of pilgrims come to this destination every day from Mendhar, Surankote, Poonch, Rajouri, Kashmir Valley & POK. On the eve of annual Urs of Pir Chotay Shah Sahib, thousands of local people assemble & celebrate the said function with traditional fervour and religious ceremonies.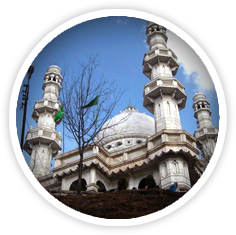 Ziarat of Sain Allahi Bakhash Sahib
It is located at Battalkote in Mandi Block of Poonch District. This place is about 39 kms on the north of Poonch town and about 6 km from the famous township of Loran. This sacred Shrine is surrounded by snow cap peaks, thick belt of forests, beautiful maize fields etc. Great Sufi Saint Sain Allahi Bakhash had selected this solitary place for meditation. He had come at this place around 1948 A.D. and lived rest of his life at this place till his death. He originally belonged to village Pathanatir of Mendhar and was initially got in British Indian Army service. During service period he got spiritual miracle at Basra and left service. He came back to Poonch and became Darvesh and taught the Sufi philosophy of peace and universal brotherhood . He was popular among all the communities. He passed away at Batalkote on 13th May, 1976. In his memory, a grand Urs is celebrated every year in the month of May for three days in which the people of all the communities participate.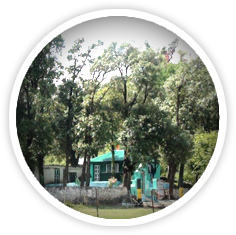 Ziarat Than Pir
It is situated in Tehsil Mandi at a distance of 43 kms in the north-east of Poonch town, on the tributary of Doda Range of Mountains. From this commanding place, the overlooking view of Suran Valley, Mandi, Poonch right up to Toli Pir in POK is marvelous. There is a beautiful green pasture around the shrine. Apart from religious importance, this is one of the most beautiful scenicspot of Poonch District which can be developed for tourism purpose. A grand annual Urs is celebrated in the month of November by the civil society Poonch in collaboration with Army.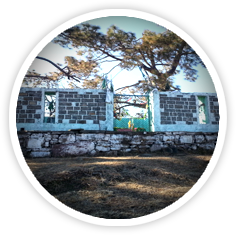 Ziarat Danna Shah Sitar
It is 16 kms away from Surankote Town located on the top of Shah Star range. Pir Shah Star was a religious and spiritual personality of his time. He originally belonged to the village Syedan Kasrawan near Rawal Pindi. On the order of his Master he shifted to Surankote area for spread of Islam. He preferred to stay at a solitary place for meditation. The people of surrounded areas started visiting the Hutment of Pir Shah Star regularly. With the passage of time he became popular in Mendhar & Suran valley due to his spiritual deeds. Annual Urs is celebrated here in which thousands of people throng to pay the obeisance.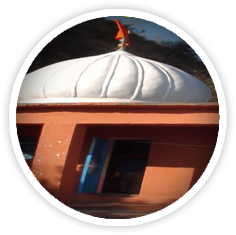 Lohar Devta Temple
It is about 31 kms from Poonch Town and located in the western side of Tehsil Mendhar on an elevated slope of Ghani hill top in Krishna Ghati range of mountains. The shrine is surrounded by snow clad lofty peaks of Pir-Panchal. The Green valley of Mendhar is visible up to Bhaimber Gali Top (5400ft). A grand annual festival is celebrated in the month of June where thousands of pilgrims gather for spiritual satisfaction.
Sheesh Mahal
It was most modern building of Poonch principality constructed by Raja Jagat Dev Singh (1927 to 1940) during Dogra period in between 1932 to 1936 AD. This building was a symbol of pride for the Raja's of Poonch because it was the first Palace constructed with modern architecture. This palace was constructed for Rani Attlia, the wife of Raja Sukhdev Singh (1918-1926) who had died at the age of 26 in 1926. After 1947 this marvelous building had remained under the occupation of Army. In 1976 the building was handed over to civil administration. Presently Girls Higher Secondary School is located in this palace. It has become unsafe due to damage caused by earthquake occurred in 2005.
Poonch Fort
It is a symbol of the heritage of Poonch District which is about 255 years old. It remained the main attraction to the tourists in the district.This fort spreads across an area of 7535 sqm and is located on a hill top which adds glory to the historical testament of Poonch city. The foundation of this splendid Fort was laid down by Raja Abdul Razak Khan in 1701 AD and was later on built by Raja Rustam Khan in 1779 A.D after whose name Poonch was also known as "Rustam Nagar". This Fort has witnessed the golden period rule of Maharaja Ranjit Singh, Raja Moti Singh and Raja Baldev Singh.
Moti Mahal
It is one of the finest building of Poonch constructed in between 1926-1936 AD during the period of Dogra Rajas of Poonch principality. The complex spreads over 145 kanals of land. At that time Rs. 9.01Lacs were spent for completion of this glamorous, attractive and classic Mahal (Palace) with Scottish style of Architecture. The work of this palace was started by Raja Sukhdev Singh (1922-1927) under the supervision of an English Engineer Mr. Anderson and completed by Raja Jagat Dev Singh in 1935. presently it is in the possession of the Army.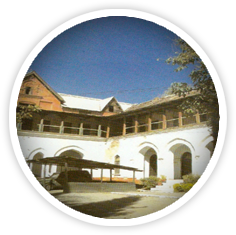 Baldev Mahal
It is the oldest palace of Poonch constructed during Dogra period by Raja Baldev Singh (1892-1917). Raja Baldev Singh and Raja Sukh Dev Singh from 1904 to 1926 AD. The Palace is known after the name of Raja Baldev Singh of Poonch who ruled the principality from 1892 to 1917 AD. This beautiful and glamorous Palace is situated at very attractive scenic spot on the bank of Betar River at an elevated place on the western edge of Poonch air field which is about one kilometer in the west of Poonch town under Army jurisdiction.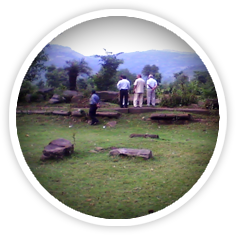 Ruins of Pandav's Mahal
These are located in the village Sakhi Median in Mendhar Tehsil. It is believed that when Pandava's were staying there during their exile period, their mother Kunti had desired to see her native city Hastinapur. At that time Bhima had constructed a very high tower in the center of this Mahal from where he showed Hastinapur to his mother. It is also believed that later on a discourse had taken place between Greek King Menedhara of Punjab and a Budhist Monk in second century AD at this very place. After that King Menedhara had embraced Buddhism and named this area after his name as Menedhara. With passage of time it changed from Menedhara to Mendhar.
Poonch District has great scenic tourism potential.
It is located exactly on the foot hills of Pir Panchal range, therefore there are series of mountain ranges, snow covered lofty peaks, thick belts of fir, Deodar and pine forests on the slopes, number of beautiful valleys, gushing streams, lush green pastures with multi colour flowers, milky waterfalls and crystal clear lakes etc.
This natural atmosphere along with charming scenic spots like Beharamgala, Sawajian, Loran, Buffliaz, Noorichamb, Surankote, Mandi, etc.have good potential for their development as tourists resorts.
The over looking view of Bimber Gali, Dera-Ki-Gali, Tota Wali Gali, Dana Shah Star Top, Krishna Ghati, Jabi Toti, & Than Pir etc. is marvelous. With the opening of Mughal Road and Poonch Rawlakote road across the line of actual control these scenic spots have started getting attraction of tourists & Guests. It is expected that in future these spots shall become the destination of local and foreign tourists.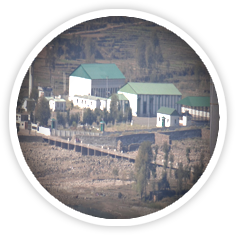 LOC Trade Centre at Ranger Nallah
It is located on 46 kms long cross LOC Poonch-Rawlakote road at a distance of about 8kms in south of Poonch Town. The loaded trucks from POK arrive on Monday to Friday every week and unloaded for onward transportation. Similarly, the loaded trucks of Jammu and Poonch are also reporting at the Trade Centre and then cross the LOC for unloading on the other side of the LOC. Apart from this passengers of divided families who cross the LOC from the either side are also halted at this place for security checkup.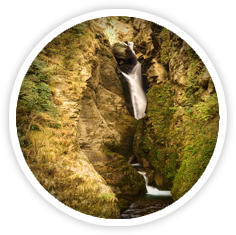 Noori Chamb water fall
It is located on the north east of Behram Gala village. Mughal Emperor Jahangir had visited this place for 13 times as per history during his visits of Lahore to Kashmir. He was such a fan of this beautiful water fall that he named this place as Noorichamb after the name of his beloved wife Noor Jahan. Later on the name changed from Noor Chamb to Noorichamb. It is said that the queen Noor Jahan used to stay here for relaxation and bath while on way to Kashmir. At present the fall has gone inside the mound after cutting the rock. Even then the milky vapours of this beautiful water fall spreads around the whole area which gives pleasure to visitors.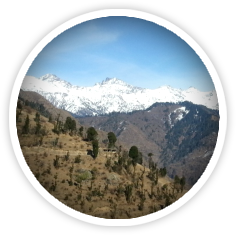 Tata Kutti
It is the highest peak in the Peer Panchal Range which is (15,650 fts.) above the sea level. This peak was once climbed by a foreign trekker Erenest F Neve on 09 August, 1910. Similarly the other important peaks in this range like Ganga Choti are still waiting for the climbers. Some trekking parties of this area made number of attempts to climb the highest peak of this range i.e. Tata Kutti, however due to non-availability of facilities and proper equipments for climbing, they could not reach on the top of this peak. Al Beruni the Arab historian who visited India from 1017 to 1031 AD named it as "Kularjak". He wrote, snow never melt, it is always visible from central Punjab and Lahoure in Pakistan.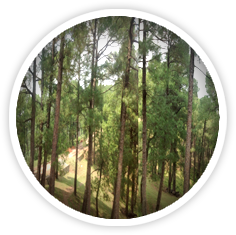 Tota-Wali-Gali
It is a beautiful spot on Jammu-Poonch road which is 41kms away from Poonch Town. The passengers and tourists, especially pilgrim tourists who come from Jammu and outside the state to visit Nangali Sahib, Budha Amarnath and Ziarat Sain Allahi Bakhash halt here to enjoy the beauty of Pine forest area of Tota-Wali-Gali and wonderful view of Green Mendhar Valley. There is no shelter or cafeteria for tourists at this place. Therefore, Poonch Development Authority is planning to construct cafeteria and public convenience for passengers and tourists.
Than Pir
It is a very attractive meadow on the top of the ridge which is about 37kms in the east of Poonch. The climate of this station is very cool and pleasant in summer. The colorful tribal life surrounding the meadow and Ziarat Than Pir is another factor of attraction of this natural place. This place is having great potential of scenic tourism and can be converted into a marvelous tourists resort.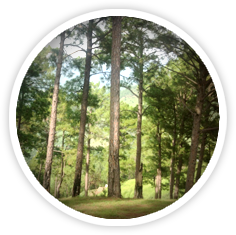 Krishna Ghati
It is about 24 Kms from Poonch Town towards the western side on a fairly good road to Slotri near LOC . This is a hill top with vantage view of surrounding dense pine forests and other scenic beauty . From this Point, one can visualize the whole area of POK, Poonch city, Trade Centre Rawalkote and Valley of Mendhar. According to the legend , the Avtar Krishna's Followers used to live in this valley (Ghati) that is why it is called Krishna Ghati.
Sawjian Valley
It is lying in the extreme north of Mandi valley in the foot hill of Chore Panchal Pass along LOC, exactly on the opposite side of Gulmarg. Therefore the terrain, vegetation and landscape of this glen resemble with that of Gulmarg. This place is 43 kms away from Poonch. The attractive valley is surrounded by forest belt of Devdar and Fir trees. The important routes leading towards Gulmarg and Tangmarg start from this place. The scenic view of Gali Maidan is marvelous and ideal for converting it into tourist resort.
Loran Valley
It is an important scenic spot of Poonch District which is located on renowned Tosh Maidan Road which leads towards Kashmir Valley. In the ancient time Loran was known as the gate way of Kashmir and it had the honour of being the capital of Poonch Principality upto 12th century A.D. The valley is surrounded by thick forest belt of Devdar trees, Green pastures and unique tribal life. This area is known for Nandichool waterfall, Ziarat Sain Ellahi Bakhash Batalkote and beautiful Dhokes located on the mountains surrounding Loran. It is linked with Yousmarg & Tangmarg to Gulmarg with bridal paths via Noor poor pass and Jamia Gali pass.

Tourist Village Loran Mandi village is famous due to the ancient temple called Budha Amarnath where yatra is organised every year in the month of August (Raksha Bandan) People from all walks of life and from other states comes to pay their offerings in this temple and get the blessing of Lord shiva. Local people also rush to help these people in providing boarding and lodging facilities during these days. A large number of yatries visiting Amarnath Ji in Kashmir also visit Budha Amarnath after completing the yatra in Kashmir. Loran has beautiful places in its adjoining such as Cheena marg, Sultan pathri, Nandi shou, Danna moul SAR, Noorpur, and shrine of sain Illahi Baksh. Activities such as river rafting , Fishing, trekking expedition, paragliding etc, from Loran can be made for intending Tourists. Rajmash and pecanut of Loran are famous.
Mughal Road
The Mughal road originated at the Mughal captital, Agra (in UP). It wound its way through Lahore (now in Pakistan) to Poonch, Rajouri and thence, to Srinagar in the valley. The Poonch segment of a road used to be called the Namak road (Presumably, the 'salt road') till Jehangir (early 17th century) travelled on it and renamed it the Mughal road. Mughal Road is an alternate route to Kashmir valley & it has reduced the distance for the people of both distt. i.e rajouri and poonch Mughal road is 84km from Bafiaz to Shopian.It passes through scenic places like Buffliaz, Behramgala, Chandimarh, Dugran, Pushana, chatta pani, Mansar, Peer Ki Gali are also linked with it. Sarimastan and Girjan the famous meadows on this region can be witnessed from this road.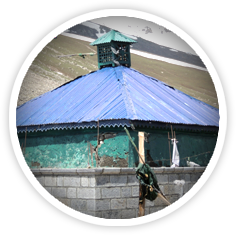 Pir ki Gali
Pir ki Gali is an attractive natural place located at 1140fts. Above the sea level exactly on the boundary of Poonch and Shopian. Pir marg (meadow) surrounded with snow clad peaks, cool breeze and tribal life satyle starts from pir gali which is known as the crown of 240km log Pir panchal range the 84km long Mughal road passes through the heart of Pir Panchal via Pir gali which is 43km away from Buffliaz Poonch and 41km from Shopian with the opening of Mughal road great hustle bustle starts at Pir gali and simultaneously the surrounding natural resort and beautiful valley of seven lakes, Panj tarnimeadow, Girjan Doke, Tata kutti, peak, Chatta pani, Glacier come into lime light which are ideal for scenic and adventure Tourism.

A part from routine visit of Tourists and visitors on every Sunday the nature lovers of Poonch, Rajouri and Kashmir valley through Pir Gali and Pir marg for picnic purpose.
Nandi Chool (In Kashimri language Chool means water fall)
It is about 13 Km form Loran valley 2 -3 Km motorable road and the rest is on foot. It is surrounded with dense lush green forest of deodar trees, beautiful meadows and snow caped mountains . The Gulmarg is on the other side of the same mountain range and it is one of the important and attractive destinations for the treckkers .
Girjan Dhok
It is about 10 to 14 Kms on foot from Peer ki Gali and about 15-18 kms from Chandi Marh, along the South East of present Mughal road. This is fabled valley of seven Mountain lakes, including the Neel Sar, Kotora sar, Nandan Sar, Chandan sar, Gum sar, Bagh sar and Akal Dakshani. It is treckkers paradise because of variety of tracks lead to the valley of Seven lakes. The favourable time for trekking towards this valley is June to August.
Seven Lakes
The Poonch is famous by the name of valley of seven Lakes which are:-
NANDAN SAR
SUKH SAR
BAGH SAR
KATORA SAR
NEEL SAR
GUM SAR
AKAL DACHHNI
---
USP:
Nick named Mini Kashmir. The uniqueness of Poonch ranges from Seven Lakes, Chakkan Da Bagh (Cross LOC Trade Centre), Sheesh Mahal (Ancient historical Monument) Poonch Fort, historical shrines, pleasant weather,parks, flora fauna, to the beautiful Loran valley having dense forest, springs, meadows. A ten day Budda Amarnath yatra is conducted in Poonch (Mandi) culminating on Raksha Bandan.

Poonch is a paradise for trekkers because all the important peaks of Pir Panchal like Tata Kutti (15660) Chor Panchal Peaks (14370) Sunset Peaks (15550) Chandan Peaks (15200) and Kajalana Peaks (14012) are found here.