Monuments & Heritage
---
Let's Explore More, Now!

Monuments/Heritage
---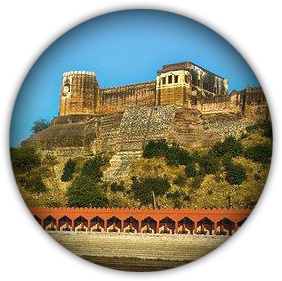 Akhnoor Fort
"The fort OverSeeing The Mighty chenab"
---
Akhnoor Fort is located in the historical town of Akhnoor, 28 km away from Jammu city. Perched on a cliff, the fort situated on the right bank of the Chenab River.. Believed to be built during early 19th century, the fort stands on an ancient town that is known for archeological remains of Harappan civilization. The fort features a two storied palace with beautiful arches and murals. It has been protected under Archeological survey of India.
From Airport
View Map
From Railway Station
View Map