Monuments & Heritage
---
Let's Explore More, Now!

Monuments/Heritage
---
Dhanidhar Fort, Rajouri
"The fort raised from the debris."
---
Dharnidhar Fort is a historical monument located on a hillock about 2 kms from Rajouri town in Jammu and Kashmir. It is believed that the fort was constructed by Mian Hathu, then Governor of Rajouri in mid of 19th century. This fort is known to be constructed with stone and building material came out as debris from destruction of buildings of Jasral Rajas in Jammu and Kashmir. Destruction was led by Maharaja Ranjit Singh. The Fort of Dharnidhar was built with an objective to store food grains of Dogra Kingdom and also to hide the force of the kingdom. The fort offers commanding view of the Rajouri town and its surroundings.
From Airport
View Map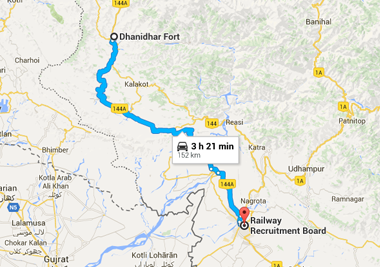 From Railway Station
View Map