Monuments & Heritage
---
Let's Explore More, Now!

Monuments/Heritage
---
Krimchi Temples
"Come And See The relics from the Medieval Ages !!"
---
About 74 kms from Jammu via Udhampur are the famous Krimchi temple ruins with characteristics of the early medieval temple architecture. The site of one of the oldest temple complexes of Jammu. Believed to have been constructed in the 11th – 12th century AD, this group of 5 temples built on platforms also locally known as the Pandava Temples, has some interesting architectural features, which resemble the Orissa style of temple architecture.
From Airport
View Map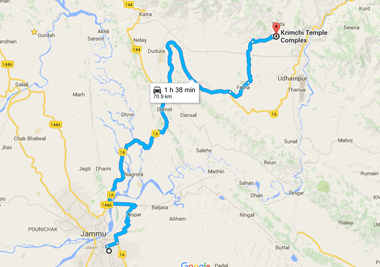 From Railway Station
View Map