Monuments & Heritage
---
Let's Explore More, Now!

Monuments/Heritage
---
Purmandal & Utter Behni
"Chhota Kashi of Jammu"
---
Located at a distance of 40 Kms from Jammu.

Also called "Chhota Kashi" – Mini Varanasi, the main temple complex here is dedicated to Lord Shiva in the aspect of Umapati. It is located on the banks of the sacred Devika river which is mostly flowing underground and is thus also called Gupt Ganga.

About 3 Kms from Purmandal is Uttarbehni (North Flowing) another important temple complex of the region. As the name would suggest the river Devika here takes a turn and flows northwards which is rare for rivers in the world. The Gadadhar temple here was built by Maharaja Gulab Singh in 1850. The other temples dedicated to Lord shiva were built by his successors.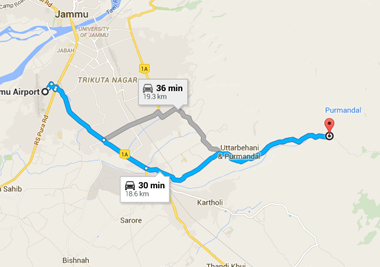 From Airport
View Map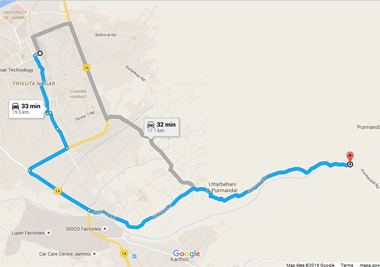 From Railway Station
View Map