Monuments & Heritage
---
Let's Explore More, Now!

Monuments/Heritage
---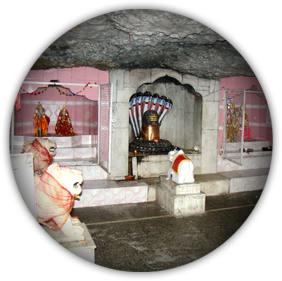 Jia Pota Ghat, Akhnoor
---
The Jia Pota Ghat on the right bank of Chenab at Akhnoor is the crowning glory of this ancient town.

Interestingly the Jia Pota Ghat got its name from the Jia Pota tree whose botanical name is Putranjiva roxburghii of Euphorbiaceae family under whose shade the Raj Tilak ceremony of Maharaja Gulab Singh took place. The coronation at the ghat would always remain etched in the collective psyche of the people of this State and more particularly the Dogras as the first concrete step towards the foundation of the modern State of Jammu and Kashmir.

The ghat has remained a major centre of pilgrimage. It has a Devsthan of Baba Kahi where on a platform holy Soungals i.e. Symbolic chains of the Devta are kept. The legend goes that Kahi Devta, one of the most illustrious son of Vasuki Nag brought the waters of river Chanderbhaga to the arid region of Akhnoor and then was crowned as its king for his feat.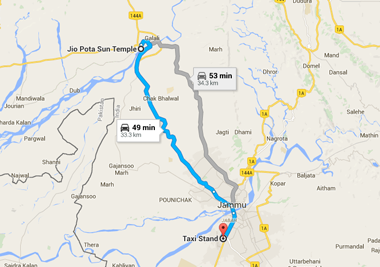 From Airport
View Map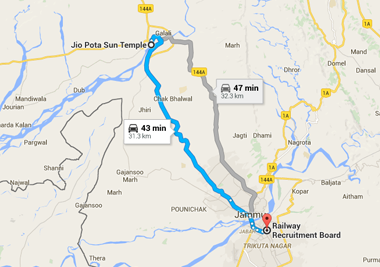 From Railway Station
View Map